In continuation of the initial investment conference in 2010 the European Commission in cooperation with the Permanent Secretariat of the Intergovernmental Commission TRACECA decided to host the
TRACECA Investment Forum 2012 in Brussels.
This webpage will provide you with information on the event of February 2012.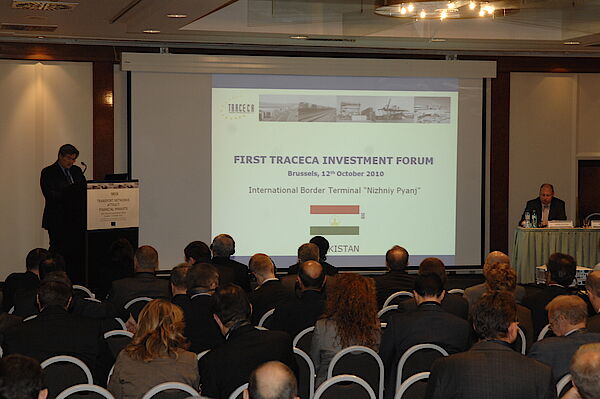 Who should attend the conference?
This investment conference intends to approach all private and public entities that are interested in
Transport, Investments, Infrastructure, 12 TRACECA member countries or related fields.
Attendants of the Investment Forum can be
Commercial banks
International financial institutions
Investment and pension funds
Insurance companies
Operators (any mode of transport)
Associations related to transport operations
Consultants

Privates and private companies